Film is based on the period when Russia was under control of the Golden horde. Ryazan knight Evpaty Kolovrat is the leader of the squad, which decides to fight back khan Batu, who divided Russia. The plot is based on The Tale of the Destruction of Riazan, a medieval military tale about the capture of the city of Ryazan by the Mongols in 1237 and is one of the best sources of the Mongol invasion of Russia
Film will tell about Golden Horde times and the warrior, Ryazan knight Evpaty Kolovrat, leading the squad decides to fight back khan Batu, who shattered Russia.
This military tale (The Tale of the Destruction of Riazan )survived in several sixteenth and the seventeenth century redactions and is thought to be a part of a miscellany that was composed and revised by the clergy of the Church of St. Nikholas of Zaraisk. According to the legend, the church is located on the spot where the princess Eupraxy killed herself. Given a form of a military tale, the later version of The Tale of Batu's Capture of Ryazan is a fictionalized account with some historical inaccuracies suggesting that the Tale was composed sometimes after the described events and was subsequently further edited. Tracing its provenance, textual analysis, and dating of various redactions have been conclusively resolved by Soviet scholars.
PART I - Autum Forest Sequence
​
We did episdoe consist of 107 shots in fully generated CG forest.
Assets
​
First of all we looked through concepts and moodboards and created custom tree library.
We also used some 3d scan data to achieve high level of detail on the ground and on the cliffs
Then we`ve assembled all the elements together and started...
Shots production
PART II - Winter Forest Sequence
​
We did another episode with another CG forest) But this time it was burned out winter forest with dead trees.
Assets
Once again customly generated trees assets
Some more procedural trees
all assets before set dressing
Opening shot for this episode required CGdoubles
​
Shots production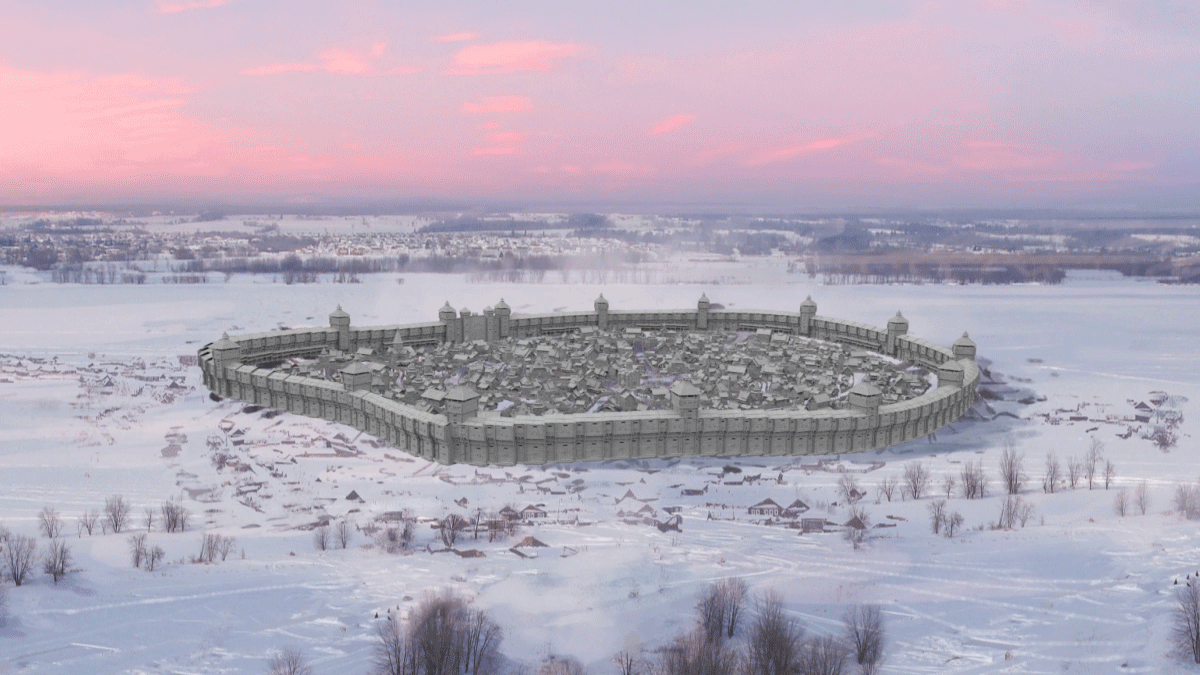 Cast
​
Directed by
Produced by
​
Main Road post
​
VFX Producer
VFX Supervisors
Roman Bobrov
Trehmer Film Crew
​
VFX Supervisors
VFXproducer
Coordinator
Marina Yakovleva
Editorial
Vlad Fedosov
Modeling
Pavel Ivanov
Lookdev\Lighting
Sergey Konorev
Alex Yakovlev
Maxim Popov
Egor Borisko
FX
Maxim Popov
Pipline\TD
Alex Alechin
Character Supervisor
CharacterTD
Igor Surin
Mattepaint
Viktor Manin
Compositing
Roman Moiseev
Dmitry Aleksandrov
Dmitry Polbitsyn
Valery Denisov
Andrey Titorenko
Timofey Chernyavsky
Nurshat Zakiryanov
Artur Abdrachmanov
Alexsandra Sazanovich
Artem Timofeev
Regina Mingazetdinova
Akim Fimin